February 26, 2018
"So, maybe I should let my heart break, just to prove that my heart can take it." ― Becky Albertalli, The Upside of Unrequited
Some books just make you smile, you know?
There are so many novels out in the world. Some make you cry and want to pull out your hair while others make you hide in fright at the sight of a storm drain on a rainy day. And then there are the books that just make you feel good. And The Upside of Unrequited by Becky Albertalli is one of those books! It just makes you smile and I couldn't help but fall in love with the story and the characters, especially the DIY mastermind known as Molly Peskin-Suso. The synopsis as followed:
FROM GOODREADS: "Seventeen-year-old Molly Peskin-Suso knows all about unrequited love—she's lived through it twenty-six times. She crushes hard and crushes often, but always in secret. Because no matter how many times her twin sister, Cassie, tells her to woman up, Molly can't stomach the idea of rejection. So she's careful. Fat girls always have to be careful.
Then a cute new girl enters Cassie's orbit, and for the first time ever, Molly's cynical twin is a lovesick mess. Meanwhile, Molly's totally not dying of loneliness—except for the part where she is. Luckily, Cassie's new girlfriend comes with a cute hipster-boy sidekick. Will is funny and flirtatious and just might be perfect crush material. Maybe more than crush material. And if Molly can win him over, she'll get her first kiss and she'll get her twin back.
There's only one problem: Molly's coworker Reid. He's an awkward Tolkien superfan with a season pass to the Ren Faire, and there's absolutely no way Molly could fall for him. Right?"
And yes, this novel is by the same genius that brought you Simon Vs The Homo Sapiens Agenda!  You can read my review for Simon Vs HERE. Remember Abby? Yeah well you will get a look into her life a bit as you dive into the world of the Peskin-Suso twins. Molly and Cassie remind me so much of my sister and I when we were in high school. Ally and I are two years a part, but she is very much like Cassie and I, like Molly. It's almost comical at some points because of the similarities. Molly's story was one that instantly connected with. It was like reading my high school years in a book. I was the awkward kid who froze around guys and also had an unhealthy obsession with Pinterest…which is not the point, but basically: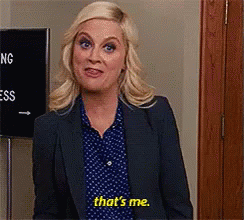 The book is a fast paced, fun read that I couldn't put down. All of the characters were very well written and I fell in love with each and everyone of them. Especially Reid or also known as "Middle-earth Reid" and if that's not the best nickname, I don't know what is. The friendship between Molly and Reid was my favourite. It was such a natural connection and I think more authors should write characters like this. Then of course there is Cassie and Mina who are just goals and I loved them.
As I read The Upside of Unrequited I really appreciated the simplicity of it. And that's not to say that the book wasn't full of complex characters and emotions, but it got to the point. It never strayed from the main plot and I had to make myself slow down I wouldn't rush to the ending like I do with most books. I wanted to really enjoy these characters and everything Albertalli had created. I got the same joy out of reading this as I did with Simon Vs.
I said it before and I will say it again, Albertalli has a gift for writing the teenage mind. And yes, I know not every teen thinks the same, but personally I have been able to connect with most of her characters and it makes me even more excited to read her next book.
My favourite part about this book was that it was a compilation of so many beautiful moments. From Molly and her moms celebrating the Supreme Court's decision to legalize same-sex marriage to a meaningful talk among friends under a gazebo, it all added to the piece of contemporary beauty that this book is. Does that make any sense? I hope so!
The events of the novel are told by Molly and I often wondered as I read how the story would look through the eyes of Cassie or even Reid. I'd like to think I would have a completely different outlook, definitely still positive, but different. A part of me wished there was a bit more so we could check in on some of the characters, but I absolutely loved the closing lines and I couldn't asked for a better ending.
Overall, I give this book 4/5 stars. Everything from the voice of the main character to the quirky pop culture references all made for a enjoyable and light novel. It makes you smile and laugh and I think after reading a very lengthy and dark book series as I had just done, it was a perfect way to get my reading mojo back. I would recommend this book to fans of Paper Towns by John Green, Fangirl by Rainbow Rowell, and of course Simon Vs The Homo Sapiens Agenda by Becky Albertalli herself. I really wish I would have had this book back when I was in high school. I think it would have made me realize that there is no rush to grow up so that is what I will take from The Upside of Unrequited. 
Happy Reading!
– Haley
You can find more information on The Upside of Unrequited HERE: