April 10, 2017
"This girl wasn't like wildfire – she was wildfire . Deadly and uncontrollable. And slightly out of her wits." ― Sarah J. Maas, The Assassin's Blade<
Her name is Celaena Sardothien and she will not be afraid.
I wish I would have read this before "Throne of Glass" as Sarah recommends, but reading it before "Queen of Shadows" has proved to be useful as well. "The Assassin's Blade" is a collection of five stories that center around the year before the events of book one of the series, before Celaena is sent to the Salt Mines. I read this in about two days give or take and I loved it! I thought it would be a boring bump in the road as I have found other novella collections to be, but I was wrong.
Throughout the other books certain characters from Celaena's past are mentioned and unless you read this novella collection, you won't know who she is talking about. Especially Sam. This book focuses on Celaena as a person and how her mindset starts to change. It shows her fighting spirit and how even though she is a deadly assassin, she is still just a young girl. I found her to be very human and vulnerable in these short stories. I already loved Celaena's character and through these stories, I started to understand her more and really get why she is doing what she is doing in the main series.
Not only are we getting a closer look into Celaena's life, but also life at the Assassin's Keep is brought to light and I found it fascinating. We get to see more of the world and how others live and how the King of Adarlan has made it difficult. For me, these novellas just added another much needed layer to the story and without them a lot would remain a mystery. Of course there are still a lot we don't know when it comes to our characters, but I am hoping as I read books 4 and 5, I will discover their secrets.
Here are some quick thoughts on each of the novellas.
THE ASSASSIN AND THE PIRATE LORD: This was my least favourite, but it is very important as it explains Celaena's thought process in the later books. It also introduces you to Captain Rolfe, the Lord of Pirates who is mentioned later on and it also allows the reader to be introduced to a new part of Erilea. Celaena and Sam Cortland, another assassin, are sent to Skull's Bay to meet with Captain Rolfe by order of Arobynn, the King of Assassins. I thought the story was well written and I think that if you read this book first, it really establishes Celaena's character as well as Arobynn's.
THE ASSASSIN AND THE HEALER: This is probably my favourite because it is such a simple story. There are only a few characters and it is told through two points of view. It doesn't dwell on major plot points or require a ton of action and emotional trauma. It has a beginning, middle, and end. The story got it's point across and I felt all the feels one is capable of feeling. An honorable side of Celaena is shown and I really hope that we see the fate of the other main character, Yrene, in the later books.
THE ASSASSIN AND THE DESERT: This is a story that is later mentioned in the other books.
The time when Arobynn sent Celaena to train with the Silent Assassins in the Red Desert. This story is all about endurance and trust. Celaena is facing trials that she has never faced before. She has to learn to trust those around her, figure out the political war around her, and try to win the approval of the Master. I got really emotional when I read this one and I don't know if it was more anger or sadness, maybe a mixture of both. Seeing the other side of the Assassins of Erilea was amazing. They seem like polar opposites to those in the North and the amount of compassion from the Master, it's…different. There were moments as I read this that made me want to re-read certain parts of book that mention the fateful visit to The Red Desert. If you like action, a lot of emotion, and ton of FORESHADOW, then you will like this one!
THE ASSASSIN AND THE UNDERWORLD: This story was so emotional I almost lost it. I won't spoil why, that's your job to read on, but trust me when I say you're going to need tissues if you're a crier. Well, maybe. Celaena is put into a lot of danger due to a mission and the plot twist…well I didn't see that one coming. In this story, you really start to see just how cruel people can be in Adarlan. Innocents get caught in the crossfire and our assassins are tested again and again. There are some "sweet moments", but now I just laugh at those. This one is packed full of action and stealth and perhaps the beginning of a romance? who knows…you need to read and find out.
THE ASSASSIN AND THE EMPIRE: THIS STORY BROKE ME. Then again, I literally cry over everything. I would cry if Rowan got a papercut, Oh, the struggle. Ever want to know the real reason why Celaena was betrayed, captured, and sent to Endovier? Well: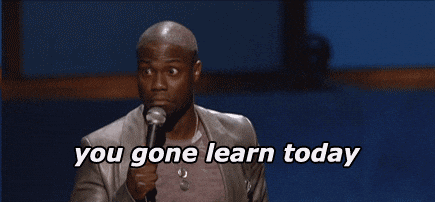 This story is all about those fateful few days before her capture and who were the major players in it all. It is a bit gruesome, but when you are dealing with Adarlan's Assassin, would you expect anything different? Nope. I think the worst part of it all was that there is a glimmer of hope and then…darkness. I think this one is the most complex of the five and you really see just how low Celaena got before her trip to the mines. Like I said, it broke me.
Well, there you go! I give this book a 5/5 because without it, I wouldn't understand our main heroine as much as I do now! Even though I read this after book 3, I highly recommend you read this FIRST. So much more will make sense! If you are already into the series, at least read it before book 4: "Queen of Shadows" or you may need to look a few things up!
Happy Reading!
– Haley